Karl Mollison
Board Certified Consulting Hypnotist

Certifications and Training:
Holographic Memory Resolution™

Basic and Advanced DNA ThetaHealing

™

Complementary Medical Hypnotism

Medical Hypnotherapy

Stress Management Consultant

Pain Management

Clinical Hypnotism

Spiritual Hypnotism

5-Phase Advanced Transformational Hypnotherapy (5-PATH™)

7th-PATH™ Self-Hypnosis Instructor

Board Certified by the National Guild of Hypnotists
I was certified by the National Guild of Hypnotists (NGH) which is the oldest and largest hypnotism organization in the world.

NGH certification is the most widely recognized credential for the professional practice of the hypnotic arts. I have also achieved advanced recognition through Board Certification by the NGH, a rigorous process of peer-review of my knowledge and experience with hypnotic methodologies and their application, along with my professional ethics and character.
I have additional NGH certifications through specialized training in Clinical Hypnotism, Complementary Medical Hypnotism, Stress Management, Pain Management, and Spiritual Hypnotism. I have training in medical hypnotherapy by nurse-hypnotist Seth-Deborah Roth.

I was trained by Brent M. Baum in the breakthrough technique of Holographic Memory Resolution™ and am a Certified Practitioner. I also have certifications in DNA ThetaHealing™ and training in a number of energy medicine modalities.
In addition, I have been trained and certified in 5-Phase Advanced Transformational Hypnotherapy (5-PATH™) and as an instructor of 7th-PATH™ Self-Hypnosis through the Banyan Hypnosis Center, which strives to make its practitioners the top 1% in effectiveness.

I have participated in a mentorship program with the founder of the first medically-approved, hospital-based hypnosis program for cancer patients, the Rev. Dr. C. Scot Giles, as well as annual continuing education to maintain my training and skills at a high level.

I am also a member of the Association to Advance Ethical Hypnosis.

Scientific Background




Initially, I trained as a pharmacologist, doing drug discovery research as a Senior Group Leader and Research Fellow at Abbott Laboratories. I have authored over 100 scientific articles, abstracts, and patents related to discovery of novel agents for cardiovascular, gastrointestinal, anti-inflammatory, autoimmune and infectious diseases, transplantation, and cancer.

I am an elected member of the American Association of Immunologists and the American Society for Pharmacology and Experimental Therapeutics.
Over the years, my research became increasingly focused on minimizing the inevitable side effects of potential new medicines. Because of my interest in preventing the profound effects of stress, and a life-long scientific interest in hypnosis, I trained as a hypnotherapist to use the mind-body connection in a safe and predictable way.
My Approach as a Practitioner:
My passion is helping people empower their inner healer.
Seeing you as an individual, bringing an intuitive sense of what is most needed to help, and having a knowledge of advanced techniques that can be obtained from only a handful of practitioners, allow me to provide highly effective individualized sessions.


I do not offer medical advice or psychotherapy, but instead focus on providing guided imagery, hypnosis, and other mind-body techniques that are client-centered, giving the client a powerful way to discover the true root cause of issues and resolve them.


By networking with experts in the field and attending meetings throughout the country I identify and offer you the best available solutions. These include proven techniques to eliminate unwanted habits or fears, promote wellness, personal achievement, self-confidence, relief of stress, positive lifestyle changes, and spiritual growth.
Because of my background in scientific research, my standards of proof are high.
I can help remove your inner roadblocks to success
whether you have everyday problems, or a serious life-altering condition.

My Arlington Heights, Illinois, location is convenient to the north and northwest suburbs of Chicago. Some of my most powerful techniques work just as well by phone and I help clients all over the country.

I adhere to the Ethics of the National Guild of Hypnotists.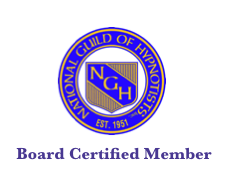 Your breakthrough to a happier future is just a phone call away: 847-577-3750.
Call me for a free phone consultation.
I'll tell you what will help and why it will work!