Local and Nationwide Service:
Board Certified Consulting Hypnotist, Karl Mollison, offers in-office sessions in Arlington Heights, IL, convenient to the north and northwest suburbs of Chicago, and powerful phone sessions nationwide.

We've helped people from Maine to California, from Southern Florida to northern Washington State, and from Minnesota to Texas.


Free phone consultation:
847-577-3750

to discuss how you can benefit from guided imagery, hypnosis, Holographic Memory Resolution™ or DNA ThetaHealing.™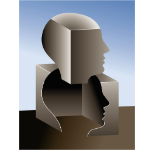 Karl Mollison, CH, BCH 4020 N. Harvard Ave.
Arlington Heights, IL 60004

e-mail: karl@mind-bodyadvances.com
The location is near the intersection of Lake-Cook Road and Route 53 in northern Cook County, Illinois.
I am married with three grown children, so I am able to conduct my practice in a home office. You will find it more comfortable and relaxing than a traditional office building.